This bundle gives you access to Water/Color: Tips & Techniques and Abstracting Reality: Non-Objective Watercolor
2 watercolor courses for $45, an original value of $56.
This bundle will teach you:
About watercolor materials
Basic watercolor techniques
Tips for successful composition
How to create an abstract collage
How to create digital sketches inspired by photographs
How to abstract the real-world into non-objective shapes
Instant Access Class
These courses are self-paced with instruction videos you can watch multiple times.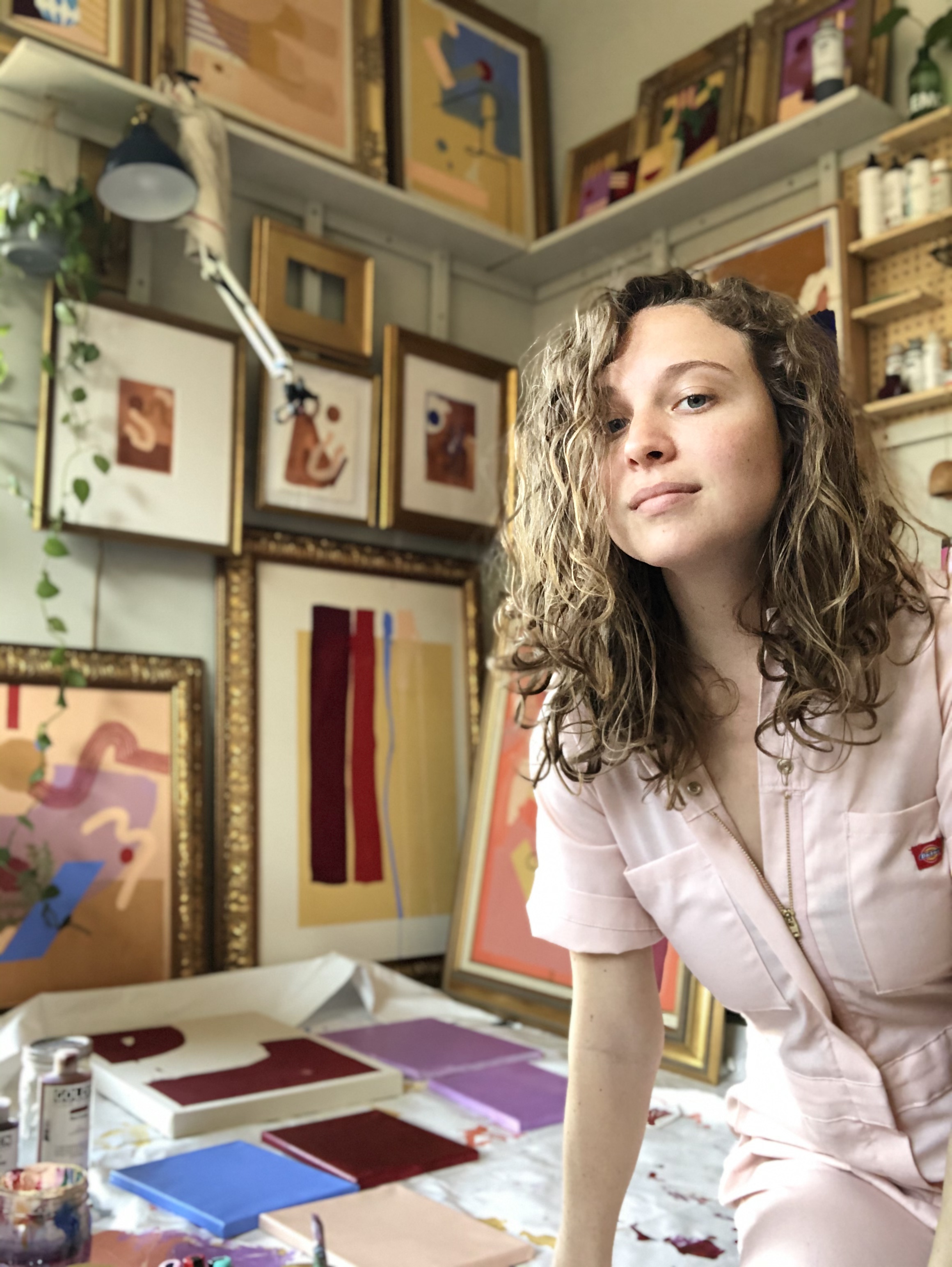 Hi, I'm Christine Cover
An abstract expressionist painter living and working in Washington, DC, I've taught high school art for 6 years and love joining the two vocational spheres I find most rewarding: artist & art educator. Welcome to my studio!
To view my work, click here.
Frequently Asked Questions
When do the courses start?
As soon as you enroll, you have instant access to 2 courses! They're designed to be self-paced and you can watch the instruction videos unlimited times with no expiration date.


What level are these courses designed for?
These courses are designed for anyone interested in learning more about watercolor. It's best to start with "Water/Color: Tips & Techniques."
Do I need high-speed internet to view the course content?
Yes, a good internet connection is recommended to view the video content for these courses.


What is the refund policy?
There are no refunds once you are enrolled in the course.


For further questions, please feel free to email me at [email protected]